Apple Watch Screen Repair Center Abu Dhabi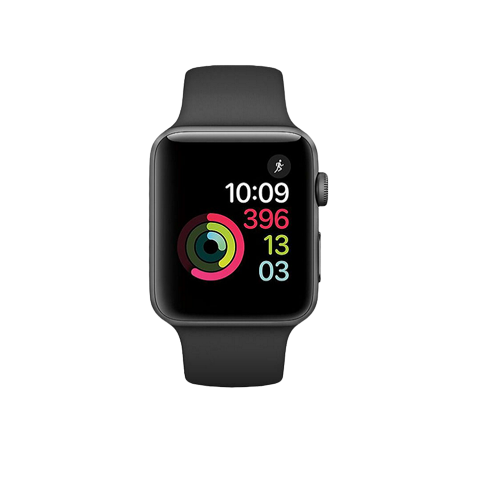 The world has become increasingly reliant on many types of technology. Major corporations have realized that the sales of tech gadgets, such as gadgets manufactured by Samsung, Vivo, Apple, and other well-known brands, have become more competitive in the market. This leads to the opening of repair centers not only in major cities but also in smaller towns, which allows us to provide the greatest after-sales services possible.
For the repair centers to be successful, they should prioritize cultivating positive relationships with their clients, attending to their specific requirements, and going above and beyond their expectations. The problems that the consumer is having that are associated with the mobile device that they have purchased, as well as its accessories, should be resolved in a very short amount of time and without any fuss.
At Fix Spot Electronics, we are committed to providing our customers with high-quality services at all times. Our Apple service center Abu Dhabi is the site that provides the best possible solution for our consumers, allowing them to have their needs met at a price that is both reasonable and cost-effective.
We have access to high-quality components and equipment, which may not be available at other shops. In addition, our proximity to a dealership as well as a manufacturer requires us to adhere to stricter standards than most other repair shops. We promise to offer both quality, and reliability. When at Fix Spot Electronics, you'll always know what you're getting.
Why should you come and see us?
There is a large number of repair centers, each of which is tasked with repairing your product using the product's original components. We can provide the greatest possible experience for our clients as a result of the qualified professionals and knowledgeable specialists that we have hired. The gadget is handled carefully and competently by our trained professionals. Fix Spot Electronics is dependable and provides the finest deals possible for its clients in such locations as Apple Service Center Abu Dhabi. The company's focus is on providing clients with products that are of the highest possible original quality.
Quick as the speed of light
If the consumer brings the phone to one of the authorized service centers, the process will most likely take longer—possibly even more than a month. If we can fix the customer's phone here in our store, we will be able to provide them with a quicker solution, which will allow them to reclaim their precious time. The waiting time for the clients is not excessively prolonged in terms of either days or months.
There will be no impact on the phone's warranty if you get it fixed at one of our Fix Spot Electronics shops. Our clients have access to the warranty that we provide because we make it available to them. This makes it simple for them to use the warranty whenever they require it. The clients do not need to be concerned about the costs that will occur in the future. If consumers experience a minor problem with their phone, they can quickly and simply show it to us, and we will fix it at a reasonable rate.
Your data is safe with us
In addition to this, we ensure the safety of all the important data stored in the device. Our skilled professionals can effortlessly back up all of the data to the systems, ensuring that the most important data is safely stored. Customers that take advantage of our personalized service by getting Apple watch screen repair Abu Dhabi is the best service that we offer at our store. We also know how to put a high level of trust in the specialists and professionals that are working alongside us.
Customers may find that taking advantage of the benefits offered by mobile repair shops is for their good only, given that there are occasions on which users are unable to utilize the newly developed intelligent features of their mobile devices. Therefore, it is quite simple for them to go to a repair shop, where all of their problems, along with their remedies, will be readily fixed.
The technicians and specialists that work with us have years of industry expertise and are capable of resolving any issue that arises with regard to electronic devices. The users won't have any trouble reaching out to our professionals for assistance when they need it.