Fix Spot L.L.C. is a firm based in UAE that works to repair all kinds of electronic devices. Be it laptops, iPhones, Android smartphones etc.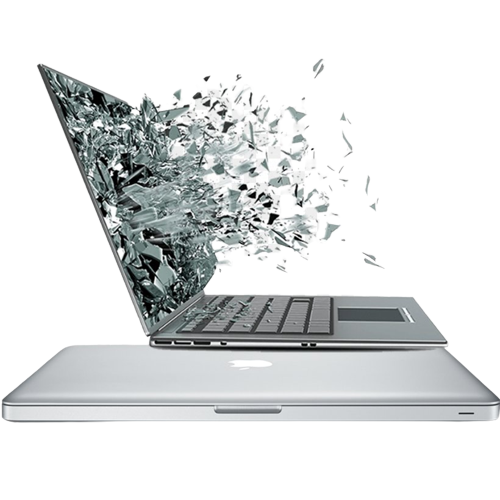 Fix Spot: One's Own MacBook Repair Center
Fix Spot L.L.C. is a firm based in UAE that works to repair all kinds of electronic devices. Be it laptops, iPhones, Android smartphones etc. Everything can be repaired by our efficient team of technicians. Because of our experience, we have had satisfied customers who believed that our staff was responsive towards their issues, were kind, and also solved all the faults in their electronic device. All you have to do is fill the repair form and wait for our call. After that, in sometime we would be there with our team at your doorstep to fix your electronic device.
Fix Spot - Apple Lover's Paradise
We understand that Apple products are expensive to buy, and once bought, it's even more expensive to repair it. Taking that into consideration, we decided to provide people a service center that would fix their devices at lower rates, and also using original parts. For example, if your MacBook breaks down, you can contact us, your own MacBook repair center. We would be more than happy to assist you and repair your device for you.
Because our whole life revolves around gadgets, we love to help people with it too. Nowadays everyone uses one or the other gadget. Even in the remotest area everyone has a mobile phone. But because technology is unreliable, it can break down anywhere, anytime. In such conditions people can remember us. We strive and work hard each day so that we can serve people. We wouldn't want anyone to miss out on that important work mail just because their MacBook broke down.
Broken MacBook? Visit Fix Spot's Website
Is the shattered screen on your iPhone continuing to annoy you? If you are looking for a Mac repair centre, then rather than causing unnecessary stress for yourself, you should direct your attention toward our company, Fix Spot. Our company places a primary emphasis on meeting the requirements outlined by the customer. Our firm is fascinated with repairing the newest and most cutting-edge electronic devices. Our staff is comprised of highly skilled, creative, and technically savvy individuals who work diligently to fulfil the specifications of each individual customer in a timely manner. We always attempt to maintain our services with our customers, so that they wouldn't have to look elsewhere for any new services that may become available.
Leading Electronic Device Repair Business
Fix Spot, which is owned and operated by us, is widely regarded as one of the leading electronic device repair businesses in the UAE. We guarantee that we will be of assistance to you in every way, and because we have dealt with some of the most severe forms of damage to electronic devices (ranging from smartphones that have been run over by cars to MacBooks that have been ruined by water), we are prepared to meet any challenges that may come our way. The sharpness of our technicians has been validated through a series of examinations, and they have also been continuously educated. We empathise with the predicament of our clients and make every effort to treat their electronic devices as if they were our very own.
Customer Satisfaction is Our Top Goal
If you have any kind of problem with your iPhone or smartphone, we are here to give you the most cutting-edge services at the most affordable prices. Have you been looking for services of this kind but have not been able to find any that are legitimate? Then your search can end here with Fix Spot. We have the most cutting-edge answers to all of your challenges here at our company. Therefore, if you are keen, please go to our webpage or contact our call on our customer care number. Our customer care representatives are available 24/7 to satisfy you with additional information concerning our amenities and also to keep you up to date on impending discounts and coupons that are connected to our facilities.
At our company, we offer a wide range of iPad repairs in Dubai, including screen replacements, broken glass repairs, and battery replacements, all of which are completed in 30 minutes or less. If any of the aforementioned services pique your interest, visit the official website, or get in touch with our customer service team for more information. If you have any questions or concerns about the services we provide or the prices we charge, please contact our customer service department at any time.
Best MacBook Battery Replacement Abu Dhabi, FixSpot!
Fix Spot is an individual's very own repair center for their MacBook.
The United Arab Emirates is home to Fix Spot L.L.C., a company that specializes in the repair of a wide variety of electrical gadgets. Do you need help with Macbook battery replacement Abu Dhabi? Contact us! Everything, including laptops, iPhones, Android smartphones, and more, is susceptible to damage, but our skilled team of professionals can fix it all. Because of our years of professional experience, we have already had happy clients who felt that our team was sensitive to their concerns, kind, and ultimately resolved all of the issues that were plaguing their electronic equipment. The only thing left for you to do is finish out the replacement form and then wait for a call from us. After that, one of our teams will be at your location within a reasonable amount of time to fix the electrical gadget you have.
Fix Spot is the place to go if you're an Apple fanatic
We are aware that Apple items can be purchased at a high cost, and once they have been purchased, the cost of repairing them can be significantly higher. Taking all of this into consideration, we concluded that individuals needed access to a service facility that could repair their electronic gadgets at reduced costs while still utilizing the manufacturer's components. For instance, if your MacBook needs repair, you can get in touch with us because we run our repair center for MacBooks. We would be more than pleased to help you out and fix your gadget for you if you would like our assistance.
Because technology is the center of our lives, we enjoy sharing our knowledge with others whenever we can. These days, almost everyone has some kind of electronic device that they utilize. Everyone, even in the most out-of-the-way places, has a mobile phone. However, due to the unreliability of technology, it can malfunction at any moment and in any location. Under these circumstances, people are more likely to remember us. Every day, we put forth a lot of effort and work hard so that we can help other people. We would hate for someone to lose out on a crucial work email simply because their MacBook was having technical difficulties. We are also experts at performing MacBook screen repairs Abu Dhabi. So, figure out your requirements, and give us a call today!