Laptop Screen Replacement
Fix Spot Mobile Data Systems and Electronics Trading L.L.C. is a company based in United Arab Emirates, famous for repairing gadgets and electronic devices.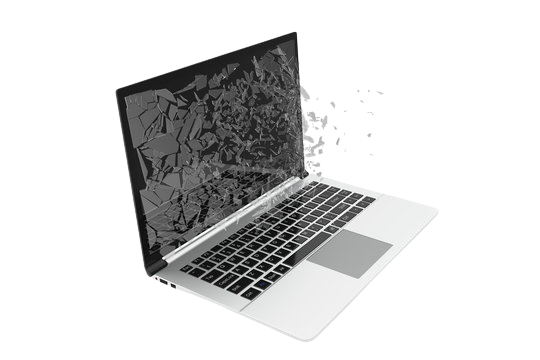 Fix Spot Laptop Screen Replacement Services
Our highly intelligent team of technicians like to reach the deep details of problems and solve them at the earliest. If your laptop screen froze or broke when you could start working on an urgent project, or when you had an important meeting to attend, our laptop screen replacement services will help you out.
Some other reasons why we suggest you get your laptop and gadgets repaired form us is because we have strong core values which make us stand out from the crowd.
We at Fix Spot know how to care for our customers. We believe in treating the failures in their devices like ours. This make sus work at a more personal level, and we are able to deliver improved results.
Secondly, our core value tells us to work with passion. Fix Spot's passion has always been gadgets, and everything about them. When we work with passion, we're able to be our most productive self, and all of it acts in the benefit of the customer.
Third and the most important point is our value of focusing on quality. What makes us different from others is that we pay serious attention to quality. For us usage of original components is the first rule for any repair service. We don't believe in cheating our customers by using fake parts. When we say customer comes first for us, we mean it.
Fourth value that we stand by is to make the device better than it was. When a customer comes to us with a repair/replacement request, we ensure that we're making his/her device better than its condition, and not deteriorate it. If you take up services from anywhere other than fix spot, there is no guarantee that your repaired device would work for long or not. But at Fix Spot, you would get a 90-day warranty period during which you can return whatever repairs or parts that were offered by us to you if they fail to work. Chances of having such options are very less to find anywhere else.
Last but not the least, we believe in staying humble. It only makes us strive hard and provide better services to our customers.
Get Your Broken Laptop Screen Repair Done From Us
Are you worried because your broke your laptop's screen before you could hit "submit" on that important mail? We know the importance of a good laptop in a working professional's life. Any issues with laptop mean stoppage of work. So, the best option to avoid any such condition is, get your broken laptop screen repair done from us. We say this because we have immense experience in the field of electronics. Our eminent engineers know their devices well and have an eye for faults too. It would take them just a minute to identify the issue and fix it in one go. Such accuracy is tough to find anywhere else.
Frozen Screen Laptop Repair From Fix Spot
There are many things that could go wrong with a laptop, but the worst one is frozen screen. Don't stress, our engineers know how to get rid of this condition in minutes. Laptop Repair from our company Fix Spot is the best decision you could make and the reason being our affordable rates, 24*7 customer support, 90-day warranty on components and repairs, and the service where we can diagnose the fault if you can't guess what is it. Such perks aren't very easy to find at one place.
Avail Best Service From Fix Spot, A Laptop Service Center Abu Dhabi
The highly clever members of our team of experts have a strong desire to delve into the specifics of an issue and find a solution to it as quickly as possible. Our services for replacing laptop screens can be of assistance to you if the display on your laptop froze up or cracked just before you were able to begin working on an important project or when you were scheduled to attend an essential conference. So, now you know where to head for all your laptop service center Abu Dhabi needs.
Because of our strong core principles, which set us apart from the competition, we strongly recommend that you have your laptop and other electronic devices fixed by our company. Other reasons include the following:
At Fix Spot, we are well-versed in the art of providing excellent customer service. We adhere to the principle of treating the malfunctions that occur in their products the same way we do ours. Because of this, our work is elevated to a more individual basis, and as a result, we are capable of delivering better results. Our guiding principle encourages us to approach our work with enthusiasm. Fix Spot has always had a strong interest in gadgets and everything associated with them. When we bring our passion to our work, we can be the most productive versions of ourselves, and this increased output is to the end user's advantage.
We believe that it is important to concentrate on quality. The fact that we give quality the serious attention it deserves is one of the things that sets us apart from other companies. When we perform any kind of repair work, we always use the original components whenever possible. We do not believe in deceiving our clients by providing them with counterfeit components.
When we say that the needs of the customer come before everything else, we mean it. We are aware of ways in which the apparatus might be improved upon. When a client reaches out to us with a request for a repair or replacement, we make it a point to ensure that we are improving the customer's gadget rather than making it in any way worse than it was before. To sum it up, Fix Spot is the place where you should head when you need laptop screen replacement Abu Dhabi!