Samsung Screen Replacement
Fix Spot LLC is a UAE based mobile data systems and electronics trading company.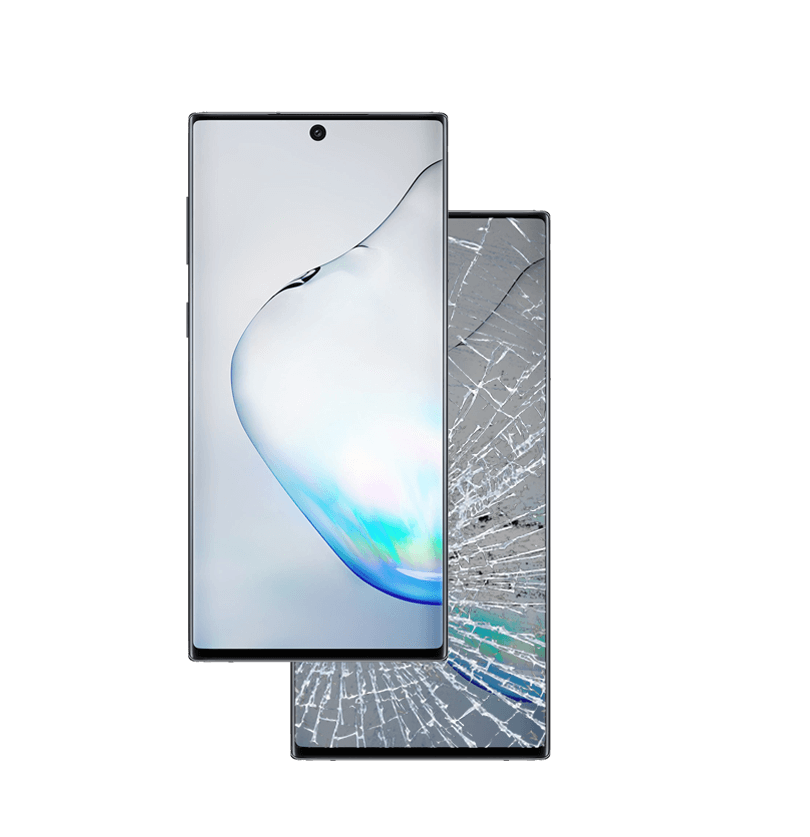 Get Your Samsung Screen Replacement Done At Fix Spot LLC
Fix Spot LLC is a UAE based mobile data systems and electronics trading company. We have established this firm for our love and passion towards gadgets. Because we love to have ourselves surrounded by gadgets, when your faulty device reaches us, we're more than happy to replace or repair it. For people who bear Samsung devices, and wish to get a Samsung screen replacement done, can select their model number, and the problem their device has. Then fill the form in the next page and wait for our call.
Samsung Repairs Made Easy
If you pick any other service center apart form us, there is no guarantee that they would replace the faulty component with the original part. But at Fix Spot, we ensure you that we only deal in original parts. If you possess any smartphone by Samsung, and now you need Samsung repair, feel free to get in touch with us. We are the happiest when repairing or replacing gadgets. Our skilled team of professionals work hard to give you the best service. You will be surprised to know that because of our experience and knowledge, it takes lesser time than everyone for us to fix your device. This helps us make a faster delivery. We also know that staying without a smartphone in this digital era is not only tough, but also near to impossible.
Choose Fix Spot for Your Samsung Smartphone Repair Needs
All the Samsung smartphone models are repaired by us. Your only job is to choose your model and go the issue it's facing. Then fill the repair form so that we receive your request. If you are unsure that what problem is your Samsung phone facing, we will diagnose and then carry out the Samsung smartphone repair for you. At our affordable rates, we provide impeccable repair services to our customers.
Fix Spot - All Samsung Galaxy Repairs Are Provided Here
Did your Samsung galaxy Note stop working? Are you looking for Samsung Galaxy Note Repair? If your answer is yes, remember that even if Samsung mobile models are the classiest smartphones to exist, at the end of the day it's still an electronic device. The most real fact about gadgets is that they can break down even after you take utmost care of them. It's not because you didn't take enough care of them, it's because these technological beauties have their own life. But don't worry! We are here to add some extra years to their lives. When you sign up for our service related to your Samsung Galaxy Repairs, you will know that why are different than everyone else. We believe in use of original parts, we believe in convenient and quick process of repair, and we know that the customer is the most essential aspect of our company. All these realisations make us work even more hard to achieve our goal, i.e., customer satisfaction.
Get Your Hands On Original Samsung Galaxy Repair Parts
It is pretty tough to find a business that deals with original Samsung galaxy repair parts other than us. Our company Fix Spot believes in strict use of original parts as we believe in providing only top-quality service to our customers. Dealing with fake components is something we don't believe in. We offer the best Samsung care repair in UAE, and one must register to experience it.
Apart from providing the best Samsung repair services, and being the best Samsung Repair company, we also provide services related to iPhone, iPad, iMac, iWatch, laptops, CCTVs, LED/TV, Macbook, gaming consoles, etc.
Get Top-quality Back Glass Replacement Abu Dhabi Services From Us At Fix Spot!
With Fix Spot, you can replace your iPhone's broken back glass.
We all understand how wonderful it is to own an iPhone, regardless of the model. Despite this, every piece of technology has a flaw or two. Gadgets have come a long way in recent years, but they're still delicate and should be treated with care. How would one feel if they didn't accomplish this goal? Even so, it's perfectly acceptable. To make up for your blunders, Fix Spot is here to help. If you're looking for back glass replacement Abu Dhabi, you've come to the correct spot. We're here to assist you with our professional experience as well as our love for tech devices.
Customers of Fix Spot may expect exceptional service at a very reasonable price. Our services are top-notch, but we also get the job done quickly because we know how crucial it is to have your phone with you at all times. For our repairs, we also offer a warranty. Because of this, don't worry; we'll take care of your device as if it were our own. Know that your phone will be in safe hands when it's given to us.
There are a few important reasons why you should contact us for your gadget repair needs: we guarantee to repair your item using only original parts; In addition to providing a lifetime warranty on all of our parts, we only use OEM manufacturers that are known to produce parts that work with the iPhone. We also send a guarantee card with each repair and guarantee that your gizmos are shielded from moisture and dust. All of our repair services are reasonably priced when particularly in comparison to other service centers in the area.
We are also experts in repairing and handling Samsung, OnePlus, etc devices. So, if you need to get Samsung screen replacement Abu Dhabi, don't forget to call us!