Fix Spot is a firm established for the love of gadgets, by gadget lovers. Based in UAE, our company works every day to take repair orders of people and fix their gadgets.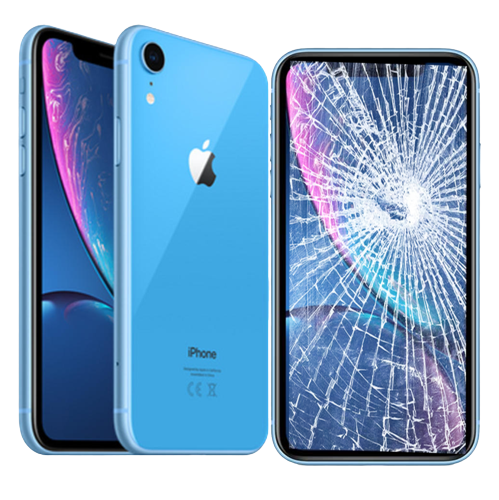 Fix Your Broken Gadgets With Fix Spot LLC
We work with utmost honesty, and perseverance. Our dedication towards our work makes us bear fruitful results each day. Our services range from smartphone repair/ parts replacement, CCTV repair, laptop repair, repair, or replacement of Apple products, etc.
Most Accessible Phone Repair Center
Every one of our clients gets the most out of our knowledge, expertise, competitive prices, lightning-fast turnaround, and masterful service, all of which are bundled together with our all-encompassing understanding of this particular industry. Because we have the most up-to-date and specialised supplies available, we are able to pinpoint and fix your Products down to their most fundamental levels. You will observe the ferocity with which we work, as well as the magic that lies in our hands. All in all, we're the most accessible phone repair center.
iPhone Repair Service with Fix Spot
Our Technicians possess a high level of expertise and come with a solid set of credentials. As a result, the information stored on your iPad will be safe in this location. We at Fix Spot guarantee that we will solve all of the issues you are experiencing with your gadgets; however, there are times when the impairment is so severe that it cannot be reversed; in those instances, we will replace the entire spare part at no additional cost to you. Contact us for your iPhone Repair Services.
In order to supply our clients with the right quality replacement parts, we conduct a vast array of quality assurance tests. Additionally, we make it a point to repair the electronic devices that our customers own with the same degree of care that we would take with our very own. Our engineers have many decades of work expertise, and they are specialists in repairing a wide variety of electronic devices, including iPhones, iPads, iPods, MacBooks, and even water damage to iPhones.
Best iPhone Repair in UAE done with Fix Spot
In comparison to other companies, we provide these facilities at a price that is slightly more affordable; however, the final price is primarily determined by the extent of the damage, the design, and the expense of the repair parts. Despite this, there are no fees associated with any part of the diagnostic process. Our repair technicians only need two to three hours to complete iPhone repair UAE, but there are times when the damage is particularly difficult to manage or when there is a non – availability of components. Because of this, it will take up more of your time. Additionally, we offer a pick-up and delivery service, which means that the professionals will come to your house and transport your device to the repair Centre.
Cracked iPad Screen Fixed with Fix Spot
Fix Spot is a company that specialises in providing services without any loopholes, ensuring that all of your requirements are met by knowledgeable hands. We provide our facilities to local customers. We are now able to provide our exceptional services throughout the entirety of UAE as a result of the massive investments that we have made in engineers, equipment, and procedures. This will undoubtedly provide you with the absolute best experience possible. Our technicians can easily fix cracked screen on iPad, water damage, or any other issue you cannot diagnose.
We have created an electronic device repair service centre that comes to you instead of requesting you to bring your device to us. Our goal is to repair any issue that may exist in your mobile devices, including smartphones and tablets. Our services are widely regarded as among the industry's best and most appropriate examples of best practises. Our group of highly qualified and security-cleared engineers uses nothing but the most cutting-edge tools and gear in their line of work. The name of the game is having absolute faith in our capabilities, which is why Fix Spot assures each and every repair for a period of three months. We believe in our core values, which are having a positive attitude, caring for customers, staying humble, being passionate, and dedicated towards our work.
Fix Spot: Your Most Approachable Phone Repair Center Abu Dhabi!
When you work with Fix Spot, you can rest assured that all your repair needs will be handled by professionals who know exactly what they're doing. Customers who are in the area can use our facilities. Even if you can't figure out what's wrong with your iPad, our professionals can simply fix the cracked screen. All in all, we're the best phone repair center Abu Dhabi.
Instead of requiring you to carry your electrical gadget to us, we have set up a mobile repair service department that comes to you. Extremely competent and protection-concerned experts in our organization employ solely the most amazing tools and equipment in their work. Having complete confidence in our expertise is the reason why we are the talk of the town, hence why Fix Spot guarantees every repair for three months. Keeping an upbeat attitude, working for clients, remaining modest, being passionate, and dedicating ourselves to our work are some of our key principles.
Phone Repair Shop That's Easily Accessible
Every one of our customers benefits from our comprehensive awareness of this particular business, as well as our comprehensive knowledge, competence, better rates, lightning-fast response, and excellent service. Using the most updated and specialized equipment, we are capable of pinpointing and fixing your Products at their most basic level. With ferocity and magic, you'll see what we're capable of accomplishing. We're the most approachable phone repair shop.